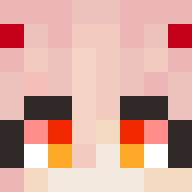 New member
User name: Xxsjv1273xX

What is your username? Xxsjv1273xX

Which realm are you applying for?
Survival

What time zone do you live in? Eastern Daylight Time

What is your first name? Valle

How old are you? 15

What is your discord username? K.V#6716

Have you created any previous applications? If so, please link them.
None

Why are you interested in joining the Minefun Staff Team?
I want to join the staff team from the Minefun survival server because i wish to contribute to make the server more enjoyable and the people i know have the most fun they can have during their stay on the Minefun server.

The second reason why I want to join the upper ranks is because I saw a pretty big amount of people using hacks on the survival server. However I could not report because I did not know how to. That really pissed me off because there where people using X-ray so I could not find any netherite, and people use killing hacks in LPS and they cheat their way to success.

Third and final reason is that I also want to gain experience in the moderating role in Minecraft so I know how stuff works and learn more, because learning more never hurts am I right?

To conclude, I want to make the server even better than it already is!!!

Do you have any past experience working as a staff member?
I have no Job experience what so ever, but I will help in all the ways I possibly can(not involving economic support sadly).

What makes you stand out from other applicants?
I think that a quite a few people will abuse their power which i hope they don't. However i won't abuse mine, because with power comes responsibilities and i will be responsible and not cause futile ruckus.

After that there is also energy. I am a person with a-lot of energy and i hope that it shows through this Formulary.... Anyways i have energy and i need to use it so I will use that to learn and help.

How long have you been playing on Minefun?
i started not long ago, I think around May. However I have played on another survival server(Viking pvp) before I stumble on this one.

Do you have any past bans or punishments on any of our platforms? Describe the situation/s.
I don't recall being banned.

How many hours a day can you dedicate on Minefun?
During week days: can vary(1h ~ 2h)
During Weekends: Can vary(from 1 to 5 hours)

Are you able to use any form of recording/screenshot software?
I play on mac and it is possible for me to screen record or even take a screen shot. However when i screen record my laptop becomes less performant(slows down) especially when i'm on Minecraft.

SCENARIO: You ban a player and them and their friends start messaging you, calling you a bad staff member, telling you that you should unban them. How do you approach/handle the situation?
It really depends of why i banned them.
1-Player hacking:
I would explain them how it makes the server less fun to play when a player is just not respecting the rules in place and getting all the stuff(X-Ray)/kills(Kill aura, etc...).

2-Player using non-friendly vocabulary:
I will tell the player's friend that I gave the banned player warnings before banning him because it happens to people to get mad when they are playing MC, but sometimes they take it too far so I warn them to attempt to calm the player down to confirm if he/she will keep being a nuisance to the other people's gaming experience or stop and be friendly.

3-Teaming in LPS:
I will explain that it clearly says at the beginning of the LPS that you can get banned for teaming in LPS, and if the friend of that player says that he did not see i will explain to them that there is a chat where you can ask a question and the people online will answer you relatively quickly, or the player could have realized that the other players are not teaming anyone. To sum it all up, i will tell them that they have 3 chances to ask if what they are doing is wrong and that people have to asume the consequences of their actions.
Are you aware that all information provided must be true, and if found to be false, will result in an automatic instant rejection of this application?
Yes all what i state in this formulary is the truth.
Last edited: